Caring for seniors living alone
Beneath the cordial demeanour of 82-year-old Mr Sahat Bin Hassan hides a deep sense of loss and pain. The emptiness of his Simei flat echoes his loneliness and reminds him of the joyful moments he used to share with his wife of 49 years.
"We got married in 1969. I had a career that I enjoyed, and we were contented with our lives," recalled Mr Sahat.
He had been a Malay Language and Physical Education teacher, beginning his career in 1962. He enjoyed teaching and continued as a relief teacher after his retirement in 1998. Shortly into his post-retirement stint, Mr Sahat was diagnosed with anaemia and low blood pressure. He then decided to stop working and spend his golden years with his wife, a homemaker.
However, Mr Sahat's life was thrown into disarray when his wife was diagnosed with terminal cancer. The news came as a shock to the inseparable couple and their world came crashing down.
While his optimism kept his wife's spirits up throughout her treatment, the immense mental and emotional stress was building up in him. Their roles reversed and Mr Sahat took on the role of main caregiver to his wife. He had no one to turn to for support.
"It was a very difficult period, having to take on all these responsibilities and control my emotions .  At times, I felt frustrated and overwhelmed, and wished there was someone I could turn to and share my problems," lamented Mr Sahat.
During one of his routine visits to the hospice with his wife, a doctor found out about his predicament and introduced him to a medical social worker.  This was an answer to his silent call for help. Hope came in the form of Richard Sim, a Lions Befrienders (LB) Befriending Executive.
When Richard first approached Mr Sahat, they hit it off immediately.
Connecting lives, building ties
"Mr Sahat is very independent and does not like to impose on others. However, when we met, we became friends almost immediately and he was more open to sharing what was troubling him," Richard recounted.
When his wife lost her battle with cancer in August 2018, Mr Sahat found himself more alone than ever. His days would go by with little or no interaction with others and time seemed to pass very slowly.  He sought solace in his friendship with Richard and was grateful for the listening ear and support to help him overcome his grief and loss.
When COVID-19 hit and circuit breaker measures were implemented, like many seniors who live alone, the social isolation exacerbated Mr Sahat's living conditions.  Seniors, who are the most susceptible to effects of the virus, were advised to stay home.  Mr Sahat's favourite activities such as fishing, cycling and taking long bus rides were curtailed.  Visits from the LB volunteers were also suspended.
The LB team quickly transitioned from physical to virtual visits via video calls.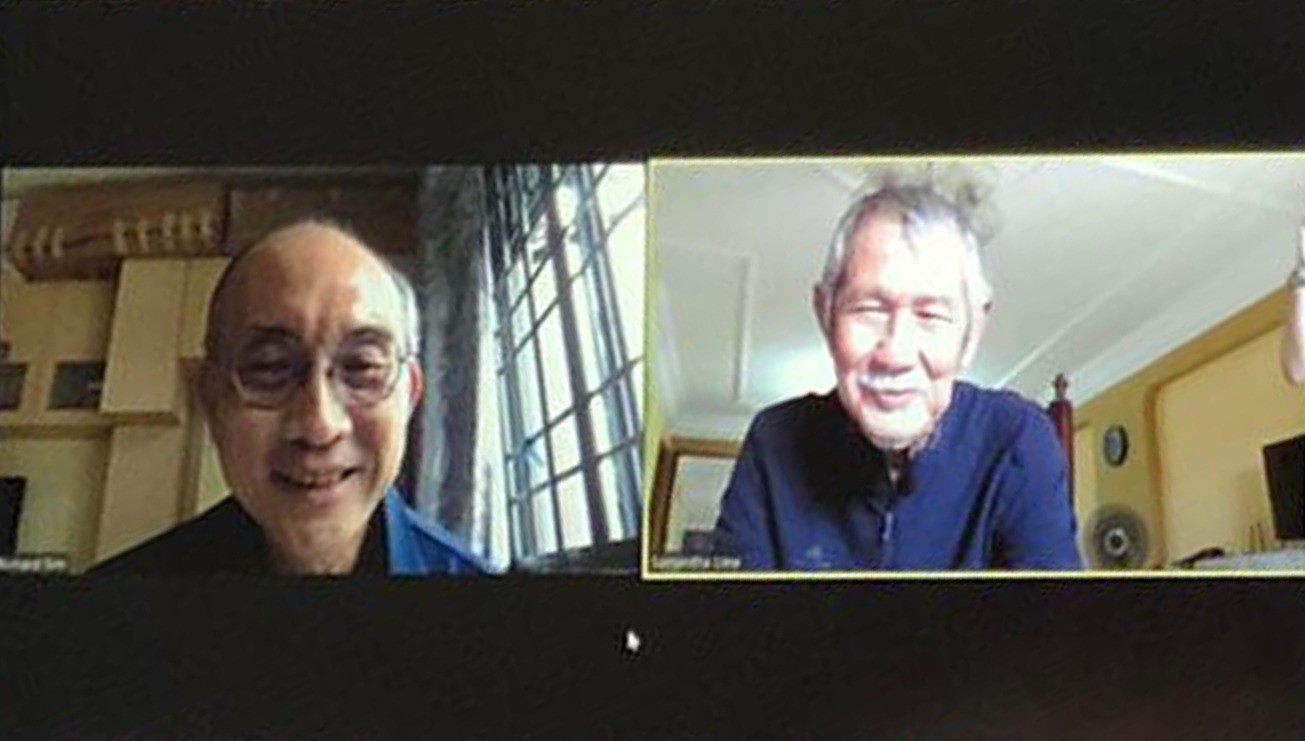 Mr Sahat expressed his gratitude for the programme and the befrienders. "I cannot imagine going back to where I was, if not for the support of Lions Befrienders. I hope more seniors living alone can also benefit like I have."
According to the 2019 population census, more than 67,000 seniors live alone. During the circuit breaker period, LB saw an increase in the number of seniors experiencing heightened social isolation which impacted their mental and physical health.
Help our seniors overcome social isolation amidst the pandemic
Since 2005, SP Group has been supporting Community Chest's services for seniors through the SP Heartware Fund. The Fund helps vulnerable seniors receive vital services such as befriending, rehabilitation, counselling and caregiver support.
Loneliness and social isolation can contribute to serious health conditions such as depression or anxiety, made worse when they have pre-existing chronic illnesses.
Those living alone over an extended period of time could also suffer from dementia.
Lions Befrienders (LB) reaches out to seniors who are at risk of social isolation, and supports those who have self-care issues such as inability to perform daily tasks.
The regular home visits help to monitor their living environment, welfare and mental well-being. LB also manages senior activity centres across Singapore.
With the support of the SP Heartware Fund, LB can continue to serve vulnerable seniors and enhance their quality of life.
SP Group underwrites all fund-raising costs of the SP Heartware Fund. Every dollar you donate will go fully to the social service organisations supported by the Fund.