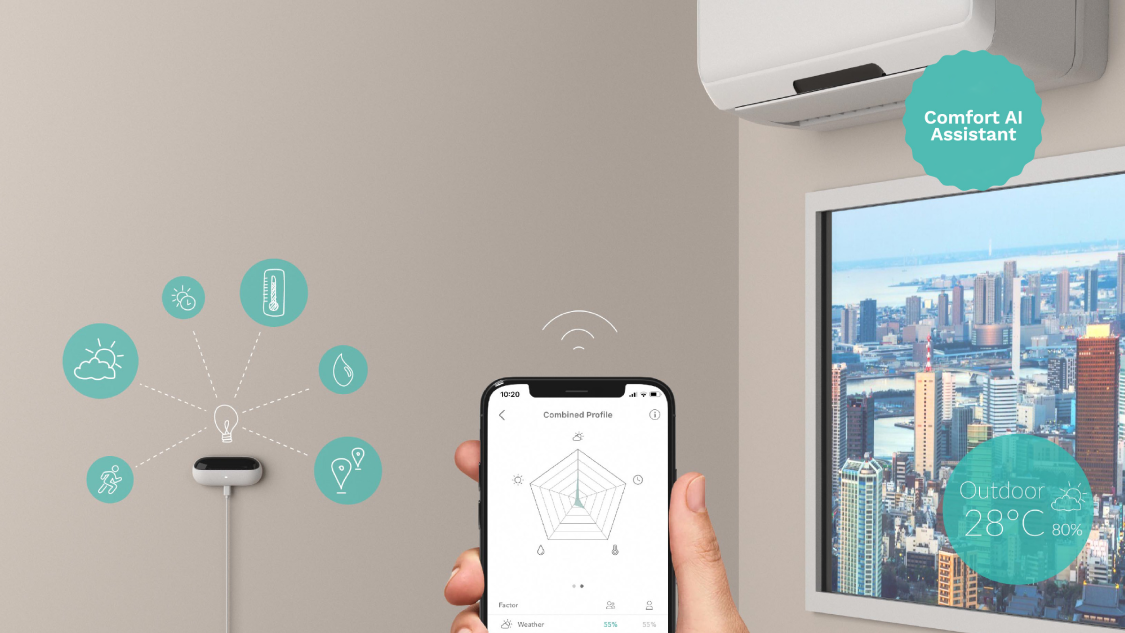 GreenUP Giveaway Challenge
15 March - 6 May 2021
What is Ambi?
Ambi Climate is a small, stylish and smart air conditioner and heat pump controller.
Overflowing with best-in-class features, it brings users brilliant comfort, effortless control and eco-friendly energy savings.
Features of Ambi Climate
Ambi Climate can learn about your air conditioner comfort needs over time using artificial intelligence.

Ambi Climate has unlimited timers and geolocation services to better manage your air conditioner unit.
How to win?
Be the first 300 participants to complete all tasks within 2 months as part of the GreenUP Giveaway Challenge.
#1 Support & Explore Local Task
Complete our GreenUP Themed Challenge for 2 full cycles (21 challenges each).
#2 My Green Stamps
Take part in any of our Stamp Merchants and redeem a total of 30 stamps.
#3 Energy Hero Jump
Play our GreenUP mini-game once a day and claim your leaves 21 times.
Terms & Conditions
Limited to 1 participation per registered user during the challenge period.
Limited to first 300 registered users who have successfully completed all 3 tasks as part of the GreenUP Giveaway Challenge.
Winning participants will be notified via the app at the end of the campaign on 6 May 2021.
Winning participants will receive an E-voucher under GreenUP Rewards with collection details for the Ambi Climate set.
Winning participants have to collect the Ambi Climate set within 3 months from the date of issue.
Winning participants must agree to Challenge T&Cs and filled in the contact sheet to be eligible.
Ambi Climate set E-voucher given out is in addition and separate from any awarded leaves.
Ambi Climate Set is managed by Ambi Climate and SPD is not responsible for any maintenance of Ambi Climate Set.
Leaves are not exchangeable for any cash or credit, and no refund of leaves will be entertained.
The management reserves the right to amend the offer without prior notice.
Other Terms & Conditions apply.